Connect the Dots: How Keyword Mapping Drives Effective SEO
A solid foundation of well-researched keywords is critical to SEO success. But where should these keywords belong? One way to organize your website's keyword strategy is with a keyword map.
Keyword mapping is a meaningful way to match keywords to pages on your site. In this guide, I'll explain why you need a keyword map, go through the steps to create one, and show you how to make your map actionable.
What is keyword mapping?
Keyword mapping is identifying and assigning relevant keywords to pages on your website. Keyword mapping is a multi-step process of researching and selecting keywords, grouping them into categories or topic clusters, and assigning them to specific pages on your website. Your keyword map guides future content production and expansion of your website, ensuring that everything stays organized and logically connected.
Why you need a keyword map
Why is a keyword map so important, and how can it help you? The obvious answer is that keyword mapping helps digital marketers achieve better SEO results by ensuring their content is optimized for the keywords people are searching for. A closer look reveals that keyword mapping can help SEO and content strategies in several ways.
Website architecture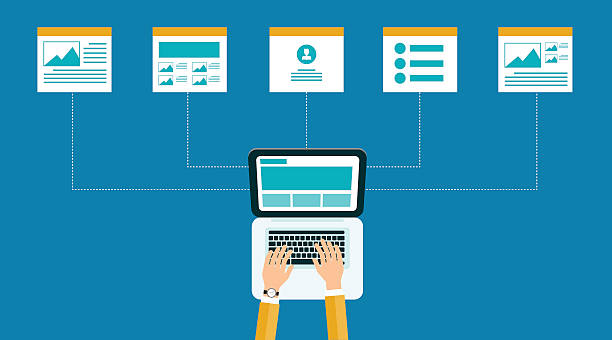 Keywords can be the foundation for your website structure, helping you create a well-organized website architecture that fits your content plan. The pages where your keywords are located are the entry points to your site. A site architecture that logically links these entry points can support your content plan and internal linking strategy.
Internal linking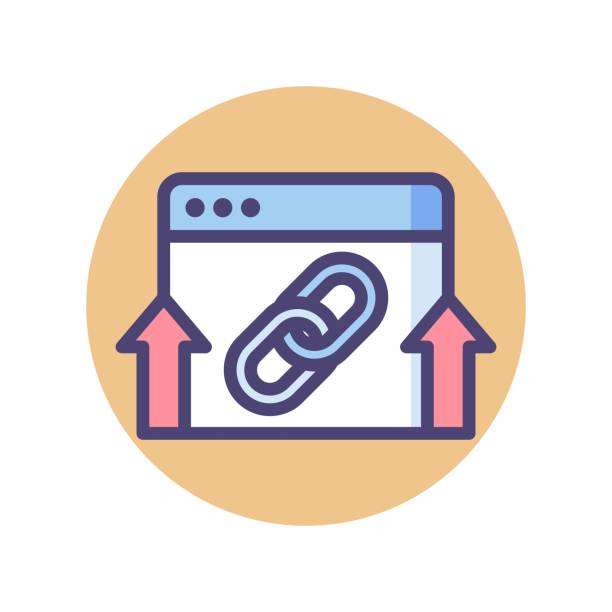 You can optimize your internal linking efforts with a detailed keyword map by providing a clear path through your site's topic clusters. An accurate keyword map will help you determine which pages are best to link to each other based on the keywords they contain, the topics they cover, and their role as primary or secondary pages.
Keyword Strategy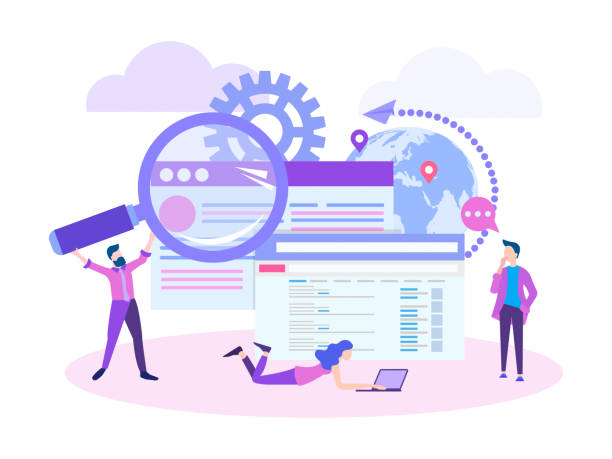 When you draw up your keywords, you can more easily identify opportunities in your strategy. Mapping can highlight gaps in your strategy that you can capitalize on and identify potential keyword cannibalization issues.
Website and content planning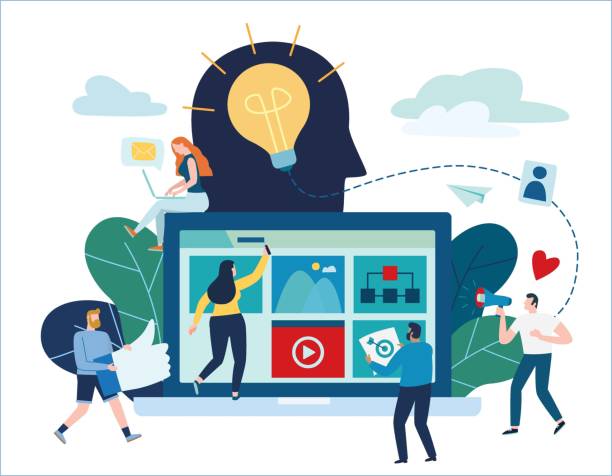 A keyword map is an official record of which pages are associated with which keywords. It can also guide your content strategy to avoid duplicate content issues. You can also think of your keyword map as an SEO map – something you can refer to repeatedly for guidance and a point of reference as you continue building your site, adding new content, and optimizing for SEO.
Why is keyword mapping critical?
Keyword mapping is among the most fundamental concepts of search engine optimization. Planning your content is the most important way to increase your website/business's success and organic traffic.
Here are some reasons why it is vital to plan your keywords.
1. Your content will be more easily crawled, indexed, and ranked by Google
Mapping your keywords also means creating a straightforward web page power structure for your content. Google has stated the significance of having a clear theoretical web page pecking order. That helps Google understand your pages better, which leads to a more accurate and higher ranking in the SERP.
2. Target the ideal keywords and increase organic traffic
Metrics like Opportunity Score next to your keyword mapping will help you focus on profitable silos/keywords. By mapping your keywords, you get an introduction to all your key phrases and, most notably, the overall intent of your phrases. You can find subtopics, subject collections, or intent that your content silos haven't covered to increase organic website traffic.
3. No more keyword cannibalization
Google can't tell which content to rank higher; sometimes, Google may rank the page you didn't want to prioritize. If you have an overview of your keywords, you can quickly identify duplicate keywords and content affecting your content ranking.
4. Promote user conversion through internal linking
By mapping your keywords, you can build an internal link structure on your website to improve user navigation without creating rows of spreadsheets. Linking related content will encourage your audience to buy or direct them to the most relevant content, eventually converting them into leads and customers.
Before you get started with keyword mapping. Below are some questions you should ask yourself before mapping your keywords:
What is my target audience?
Exactly how will I advertise the content once it is published?
How will my audience discover the web content?
What kind of material do I plan to create?
Where and also when will I release my content?
Just how is my web content linked together?
What topics need to be added to my material?
What are the advantages of keyword mapping?
When it comes to content advertising, you can't just write any old blog post or article and expect it to instantly drive tons of organic traffic to your website.
Instead, having a strategy and organizational structure that suits your needs would be best.
Here are some of the critical benefits of keyword mapping
It keeps your keywords organized
As you probably already know, keyword mapping is crucial to content creation.
Not only does it allow you to arrange the different terms so that you can see which terms are primary and which are supporting, but it also prevents you from having too much overlap with other areas of your website.
It prevents duplicate content
When you have a keyword map, your team knows where specific topics belong based on their coordinating keywords.
That also prevents you from creating content that duplicates a particular topic or competes for the same position in the SERPs – a term known as keyword cannibalization.
Keyword organization prevents extra work with no real benefit.
It helps you to identify gaps in your content marketing.
Have you ever written and published much content on your website, only to realize you forgot an important topic?
If you have a keyword map, that won't happen.
Instead, you'll be able to see all your different topics organized and where there are gaps or holes.
It's easier to communicate content writing expectations this way.
Whether you hire an outside copywriter or use your team, a keyword map helps make it easier to communicate content expectations.
For example, knowing the main topic, primary keyword, and secondary keywords ahead of time can help ensure your draft is better aligned with the same tone and structure you want.
How do you perform keyword mapping?
Although it sounds complicated, the keyword mapping process is relatively simple.
The only downside is that it takes more time initially to optimize your workflow.
However, having all your content creation information in one central location will save you a lot of work later, which is a plus.
Below is a quick overview of just how to deal with the procedure:
Step one: Set up a spreadsheet
The initial step in creating a solid key words map is to set up your spreadsheet file.
You can use either Excel or Google Docs for this, depending on your preference. However, we recommend the latter if you want to collaborate with team members.
Add headings for the following items:
A brief reminder of what your page is about:
The address of the page after it is published:
Keyword-rich title for the page:
The first title tag used in the post contains your primary keyword:
Your critical words for the entire web page:
Second or supporting keywords
Any additional or supporting keywords, including semantic variations of the keywords:
A brief one or two-sentence summary of what you want the page to be about.
Whether mapping an existing site or creating a new one, you may need sections showing the current elements and where you suggest making better-optimized changes.
Step two: Conduct keyword research
Next, it's time to conduct keyword research.
How you conduct this process is up to you, but consider elements such as overall search volume and keyword difficulty.
Create a second spreadsheet document or page in your existing keyword map to compile these elements.
Then decide which topics are similar enough to end up on the same page.
These may be variations of the same question or term, topics with the same angle on your niche, or anything that makes the most sense.
Summarize them before proceeding with the process.
Third step: Define your keywords
Now it's time to define your keywords.
Decide which keywords belong on which pages and add them to the initial keyword table.
Choose a primary keyword to develop your page title, meta description, H1 tag, and many other elements.
Fill in the fields for each page, ensuring that each page differs from the others in the overview.
You can also note related pages for internal linking and content siloing if desired.
Fourth step: Create and publish content
Finally, you should create the content you outlined in your keyword map.
That is when you will realize the benefits of your efforts and understand why the entire process is critical to your SEO and organic traffic success.
Keyword Mapping Best Practices
Now that you've mastered keyword mapping, I'd like to share some best practices to apply to your keyword mapping to take it to another level.
1. Utilize the right tools
Ideally, please use tools for your keyword research so you have access to metrics like keyword difficulty, search quantity, as well as the chance rating. As a last resort, you can utilize Google's Keyword Organizer Planner to access metrics like monthly search volume and competition, assuming you have a Google Ads account.
2. Same but different
Keywords that answer the same question are sometimes different in their wording. For example, the above keywords, "recipe for buffalo wings" and "how to make buffalo wings," are very different but are grouped because they answer the same concern.
There are numerous guidelines to adhere to when grouping keyword phrases. However, the most important thing is to group your keywords in the way you think is natural and best for your content.
3. Keep the difficult keywords closer together
Place content silos closer to your homepage with more serious keyword difficulty. Content silos with lower overall keyword difficulty can be placed far away from the homepage, bringing you a good traffic volume. Conversely, content silos with a more severe keyword difficulty need high-authority pages for any benefit.
4. Know your enemy
Before writing your content, look at the top-ranked pages and use SERP Analyzer to determine their readability, content outline, intent, etc. Determining this data manually in Google is tedious and error-prone, so we recommend using the SERP Analyzer feature to get the most accurate results.
However, if you still need to complete this step, Content Writer's suggestions will help you optimize your content by using the top-ranked pages for your target keyword as a benchmark.
Make your SEO keyword map actionable
With your keyword map, you can now apply it to your keyword strategy. I'll break this process into three actionable steps: On-page optimization, content creation, and link-building efforts.
On-page optimization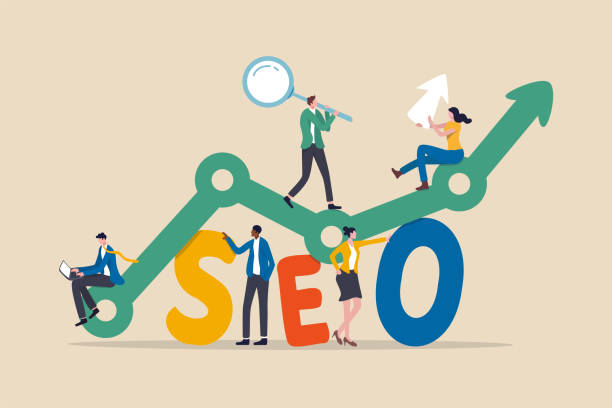 Before creating new content around additional keywords, you should first optimize your existing pages. For example, once you've found new keywords for existing content, you should incorporate them into the page and update titles, meta descriptions, and header tags.
Suppose you notice page optimization issues during the mapping process, such as missing title tags, unoptimized image tags, multiple pages targeting the same keyword, etc. In that case, you should address these issues as you create content.
Content creation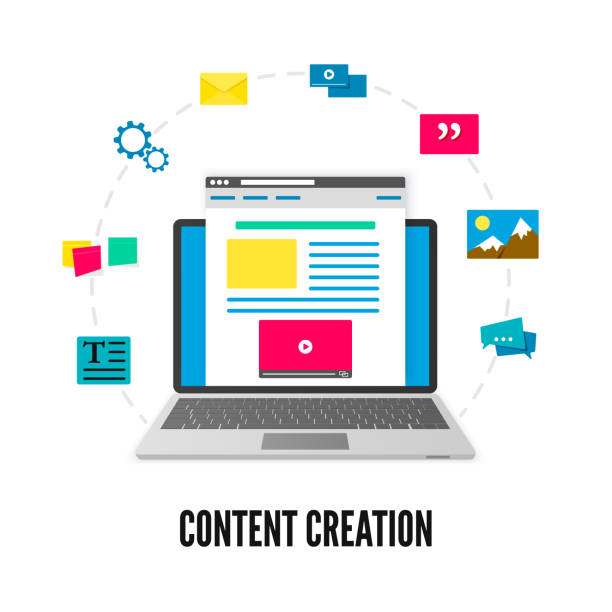 In the content creation phase, you complete your content roadmap and plan for future content production. You directly map the assigned keywords to your pages' content in this phase. Consider your competitors' content and think about what content you want to create, how many words it needs to have to be competitive, what pillar pages it should link to, what priority it should have, and what keywords fit best.
Internal linking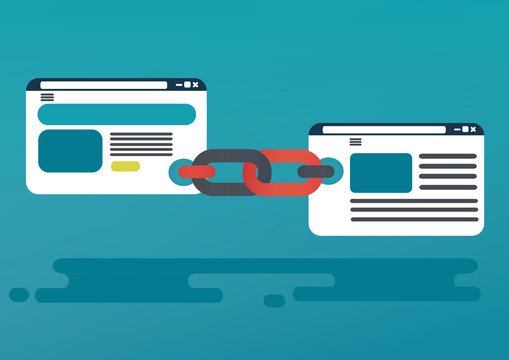 A big plus of creating a keyword map is that it gives you a clear roadmap for internal linking. Your map creates a clear hierarchy between all relevant pages in a topic cluster and primary and secondary pages throughout your site.
A keyword map makes it easy to visualize the links between pages on your site, as your keywords can serve as anchor text for your links. This way, all of your internal links remain clear and provide a smooth flow of traffic for visitors and search engine bots exploring your site.
Link building efforts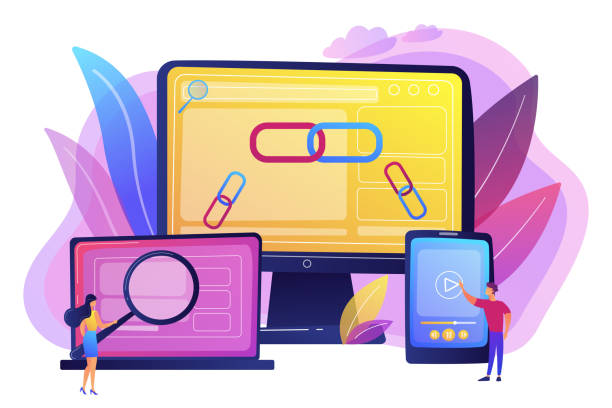 Many SEO tools provide information on how many backlinks are needed to improve your chances of ranking for specific keywords. If you are trying to rank for search queries with serious keyword difficulty, you need to boost your link-building efforts with a link-building service.
That is usually the case if the page is critical to driving conversions or is valuable in achieving a specific business goal. If one of the keywords you're targeting has a serious keyword difficulty, note in your spreadsheet how many backlinks and referring domains the top-ranked pages have. Work with your SEO partner to achieve a healthy link velocity and increase backlinks to critical pages.
Measuring the success of keyword mapping
How can you tell if your SEO efforts with keyword mapping are paying off? You need to keep track of page performance and other important SEO and website metrics.
Use keyword tracking tools like Mangools, SEMRush, and Ahrefs to check your chosen keywords' performance regularly. If new keywords are ranking well and old keywords are ranking better, set up a regular rhythm for monitoring keyword performance and looking for new keywords to target.
If your keywords are not ranking well, you should find out why. Ensure your content is well-optimized and that the search intent behind your keywords matches the content on the page. Search intent can change over time, so it's always good to check the timeliness of a keyword's search intent and ensure there are no conflicting search intents on a page (unless the page is specifically designed to capture multiple search intents).
Measure and track web traffic and conversion rates for any pages you've created to ensure they meet expectations. Also, keep an eye on how your new pages are performing overall. If your keywords are performing well, that's great – but are they helping you achieve your business goals? If a new page generates traffic but not conversions, it could be a sign of mismatched search intent (although it could also be a conversion rate issue if the page needs to be fully optimized for conversions).
SEO keyword mapping is an ongoing process. As you fill out your content roadmap and plan the next phase, you must refer to your keyword map. If you decide to update or revamp existing content, you may need to add new keywords or even update your keyword strategy for multiple pages.
Why keyword mapping never stops
It's important to know that once you've completed your keyword map, you'll work on it again later.
Here's why. The process of keyword mapping always continues.
Instead, you'll add to your table weekly or monthly, depending on your editorial schedule.
As you continue to grow your site, you'll need to keep returning to your outline to ensure you're not duplicating content.
Similarly, your group will wish to see if some of the keywords you utilized months or years ago are still pertinent.
Sometimes you'll find terms that rank better later on when trends change, and you need to adjust your content and map accordingly.
Optimize your SEO strategy with keyword research services
Keywords connect your website and target audience, and a solid keyword strategy is critical to gaining organic traffic. Don't take the risk of choosing the wrong keywords. Our keyword research services deliver results by identifying conversion-oriented keywords that drive actual business results with every click.
Frequently asked questions
Q: What is keyword mapping?
A: Keyword mapping is assigning keywords to web pages and content. It is an essential part of search engine optimization because it helps a website owner identify keywords relevant to the topics they seek to rank. Creating a keyword map ensures that your website's content accurately reflects the type of searches your target audience will likely perform. This way, you can optimize your pages for the right keywords and ultimately rank better on search engine results pages (SERPs).
Q: What tools should I use for keyword mapping?
A: There are several tools available to help you with keyword mapping. Mangools, SEMRush, and Ahrefs, are popular options that can provide valuable insight into your chosen keywords' performance. You can also use these tools to research new keywords and track their performance. In addition, other keyword research tools like Google Keyword Planner and Bing Ads Intelligence can help you determine the best keywords for your website.
Q: What is the importance of keyword mapping?
A: Keyword mapping is essential to search engine optimization because it helps the website owner identify keywords that reflect the exact topics they want to rank for. That ensures that your content is optimized correctly and more easily found by potential customers. In addition, keyword mapping can help you discover new opportunities to improve your content. By understanding the relevance of specific keywords, you can tailor your content to meet the exact needs of your target audience and improve your website's ranking in search engine results pages.
Q: How often should I update my keyword map?
A: You should review and update your keyword map regularly – at least once a month or as needed. Since trends in search can change quickly, it's essential to keep up with the latest topics and keywords to ensure your website content is optimized for the most relevant search queries. Also, reviewing your keyword map can help you identify new opportunities and adjust your content accordingly.
Our team is constantly providing new features to give you better data. There are also several keyword research tools at SeoBea.You know what you need, but you don't know how to get it. Our SEO specialists hear that repeatedly from SEO clients who contact SEO Bea.
Enjoyed this blog post? For more please visit SeoBea