What are keywords?
Before you can understand local keyword research, you need to understand the concept of keywords. These are crucial to any SEO strategy, whether it's a local business or not.
Keywords are the topics and ideas that describe or define your content. Think of keywords as how someone would type in the search bar for information or a business.
Once you have selected keywords, optimize your website for them. That will ensure that you appear among the first results for a particular phrase or word. For example, if you are a restaurant, one of your keywords might be "restaurant in [city]." Keywords are one of the most important ranking factors in local searches. Other crucial factors include local citations and local link-building efforts.
It's also important to know that keyword research in local SEO is just one of many things you should pay attention to. Please also pay attention to PPC keywords. With PPC keywords, you pay to appear at the top of search results by outbidding other businesses. You pay for each click (pay per click) on the ad.
What is local keyword research?
So what is the difference between keywords and local keywords? It's simple. Local keywords are keywords that relate to your local area. They often include geolocation tags like city names.
So, local keyword research is about finding what keywords people type when searching for products and services near them. In local keyword research, it's also essential to distinguish between implicit and explicit keywords. Implicit keywords imply geolocation, while explicit keywords express it directly. So an implicit keyword might be "furnace repair." Google will likely return search results for furnace repair companies near you. An explicit keyword would be "furnace repair in [city]."
Why is local keyword research important for small businesses?
Local keyword research is essential for any business, including small businesses. The reason is that you need the advertising budget to compete with big companies for paid ads. However, if you choose the right keywords, you can compete and rank below these companies regardless of your budget.
Below are some ways a solid local keyword research strategy can help your business.
You'll see higher conversion rates
If you choose relevant and specific keywords for your products and services, you will see an increase in conversion rates. Finally, your visitors are more likely to find what they need on your website if you consider search intent when choosing keywords.
Here's how you can prioritize
Conducting local SEO keyword research also helps you prioritize which keywords you should focus your efforts on. This way, you can use your time and limited advertising budget best.
Benefits of good keyword research for local businesses
As mentioned earlier, the main benefit of proper keyword research for local businesses is that it makes your business visible to potential customers actively searching for your product or service in your area.
For example, if you own a men's barber store and your business comes up first in a search for "best men's barber store near me," there is a good chance that this searcher will visit your website and become a customer.
Regarding "local" keywords, these terms usually include your city.
For example, if you're trying to do SEO in Sacramento, terms like "Sacramento barbershop," "men's barber store in Sacramento," and "cheap haircut Sacramento" are good examples.
As a barbershop owner, it can be very lucrative for your business to appear high in Google searches for these keywords.
Keyword concepts to understand
In advanced keyword research, there are some concepts that you need to understand to perform this research at the highest level.
➢
Monthly search volume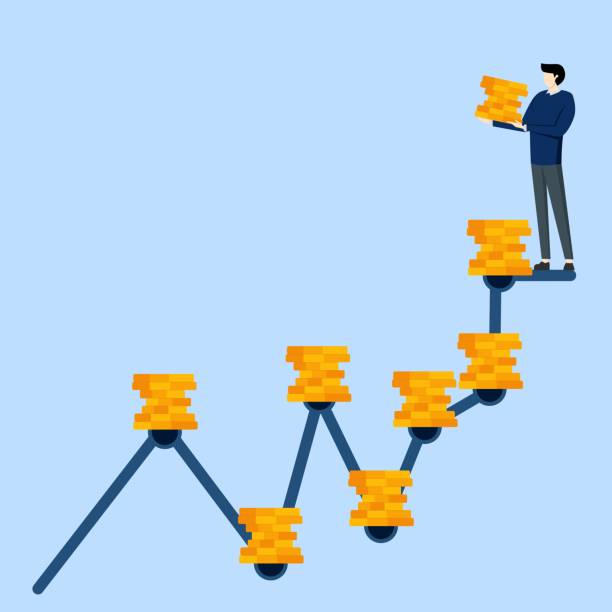 The number of times a particular keyword has been entered into Google in the past month. The higher this number is, the better – because it means your business is visible to more potential customers each month.
However, remember that the higher this number is, the harder it is to rank for that keyword, as more businesses will try to rank their website. It can be considered more valuable than keywords with a lower search volume.
➢ 
Keyword difficulty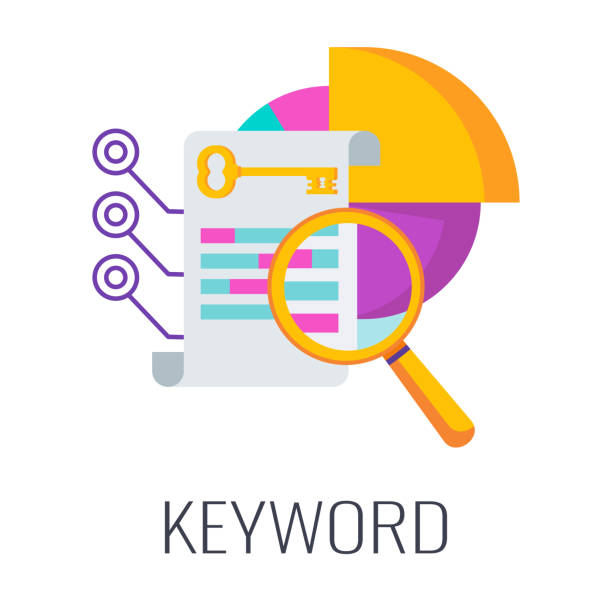 That is an arbitrary number that local SEO keyword research tools provide to measure the difficulty of ranking for a target keyphrase on a keyphrase from 1 to 100.
The closer this number is to 100, the more difficult it is to rank for that key phrase.
However, remember that this number is a difficulty guide; it is not the be-all and end-all for ranking a particular key phrase.
➢ 
Search Intent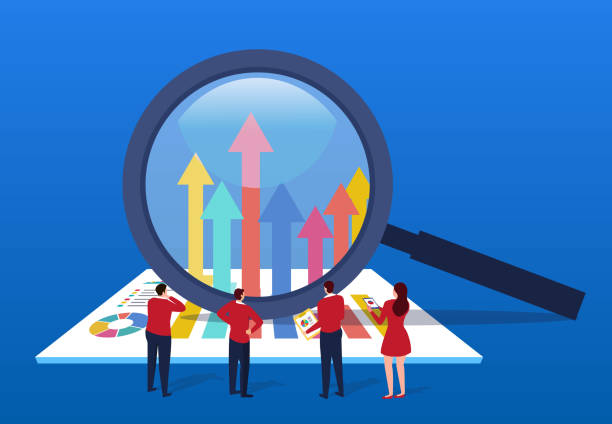 What is the searcher looking for when they type a particular term into Google?

When a searcher types in "hair salon," – what do we think he is looking for?

Does he want to get a haircut?

Or is he just looking for a picture of a hair salon for a school project?

Compare this to a term like "cheap men's barber near me" – the intent is different.
The best search terms for your website are the "buyer" search terms, i.e., search terms that want to buy a product or service immediately.
➢ 
Domain Authority (DA)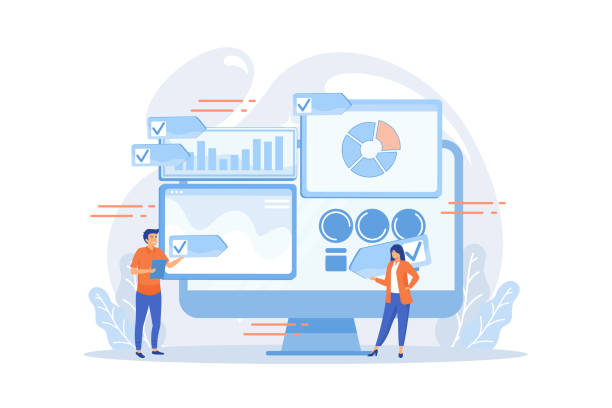 This metric indicates how well a website can rank on Google on a scale of 1 to 100.

The closer this number is to 100, the higher the ability to rank for a particular search query.
Keyword selection
Your website's domain authority is the first guideline that dictates which keywords you should try to rank for.
➢
Seed Keyword
That is one or two words that describe your business and for which you want to rank at the highest level.
Let's use another example. Let's say you are an orthodontist in Seattle and want to do orthodontics SEO.
One of your first search terms will be "orthodontist."
Or, since this research aims to rank locally "orthodontist in Seattle."
➢ 
Long-Tail Keywords
Depending on your domain authority, "orthodontist in Seattle," as mentioned above, is far too tricky for most orthodontists to rank for initially.
For this reason, we need to develop longer variants of this term that still have decent search volume but are much less challenging to rank for.
Examples of long-tail keywords for this orthodontist are:
"Best orthodontist in Seattle"

"Family orthodontist in Seattle"

"Affordable orthodontist Seattle WA"

"Emergency Orthodontist in Seattle"
Synonyms for keywords, products, and services.
We don't have to limit ourselves to just the keyword "orthodontist Seattle."
We can also think of other points of view under which our website should appear.
For example, instead of "orthodontist Seattle" we could use "braces Seattle."
Advanced keyword research for the products or services you want to market is also valuable.
In this case, we can come up with additional keywords, such as:
"Affordable braces Seattle."

"Cheap braces Seattle."

"Braces Seattle cost."

"Cheap Invisalign Seattle."
Local Keyword Research – Best Practices
Now that you know why local keyword research is so important, here are some tips to help you get started.
➢
It would be best if you had relevant keywords
An essential goal of the research is to ensure that the local keywords you choose are relevant to your business. It doesn't matter if you rank for the keyword "Italian food in Manhattan" if you are a donut store on the other side of the country.
If you spend your efforts on relevant keywords, you may attract many visitors who will leave your site as quickly as they found it. That undoes your hard work and lowers your bounce rate. That, in turn, lowers your ranking. By researching keywords, you can make sure you choose terms that attract people searching for what your business offers.
➢
It would be best if you had specific keywords
Researching local keywords will also help you avoid accidentally optimizing for a keyword that attracts unrelated searchers. For example, the term "new clubs" might attract people who want to party at night at a club, people who want to buy a set of golf clubs, or people who want to get involved in their community.
Your research will help you determine the search intent behind each term to ensure you get relevant searches.
Helpful tools for keyword research
Before researching local keywords, you should know that many tools are available for researching local keywords. These tools make local keyword research much easier as they collect the data on different keywords for you.
There is both a free and paid variation of this keyword tool. It is industry-leading and known for its accuracy and detail.
That is one of the most popular paid options for keyword research. It is intuitive to use and is known for its attention to detail.
This tool is one of the most popular tools for keyword research. It is free as part of AdWords.
This tool comes in free and paid versions, with the free version limited to four free searches per day. Importantly, this tool comes from Neil Patel, one of the leading experts in content marketing.
Other options
There are dozens of other tools for keyword research – the above are just a few of the most popular tools in the industry. We recommend taking a few minutes to review the tools you're considering and make sure you choose the best option for your needs.
Steps to perform local keyword research
When you are ready to research local SEO keywords, follow these steps.
Step 1:
Create a list of your services or products
The first thing you should do when researching local keywords is to list all the products and services you offer. Brainstorming and teamwork are helpful here. Ask your employees to get involved so you can capture everything.
Step 2:
Look for services or products you need to look into
Once you have your keyword list, please review it and ensure you've captured everything you need. The keyword tool is an excellent resource for this. Enter the list of products you created and look at the recommended list(s) of related products.
That is also a great time to look at common questions about your product and service list. You can use some of these common questions as long-tailed keywords.
Step 3:
Consider local intent
Since your goal is local SEO keyword research, you must ensure your chosen keywords have local intent. In other words: When someone searches for a service or product, they want to get it in their area. They don't want to order a product online from the other side of the country or the world.
An easy way to check for local intent is to type your search term into Google. See if a map of nearby locations shows up. Check to see if local businesses appear high up in the search results. If both are the case, the search term has a local meaning.
Otherwise, it would be best if you omitted the keyword.
Step 4:
Evaluate search volume and other factors
Now consider the search volume for each keyword. Remember to create an appropriate service page even if the search volume seems low. After all, you are more likely to rank for a lower search volume. Of course, creating the service page will also help customers understand what services you offer.
In addition to search volume, you should also consider the difficulty of the keywords. That will tell you how difficult it is to rank for the keyword in question. This way, you can focus your efforts on keywords that are easier to rank for.
Step 5:
Organize your keywords
Now, look at your list of potential keywords. Look for patterns or related terms. You'll likely be able to optimize for related terms simultaneously on the same service page. For example, if you repair boilers, you can combine keywords for different brands on the same landing page.
Step 6:
Use your keywords
Once you've completed your local keyword research, it's time to put them to use. Include the keywords in the list of services on your Google business profile or in the description of your Google business profile.
Incorporate the keywords into the content you create for your website. Use them in headings, titles, and text. You should also include them in meta descriptions and alt tags. You can encourage your local influencers to use them in the content they create for you.
Remember to avoid keyword stuffing and use your local keywords naturally. Naturalize a particular keyword if it's too challenging to use naturally, or use it but modify it slightly.
Small businesses need to research local keywords to be competitive online
To be competitive online, you need to research local keywords. Think about other strategies, such as site mentions and link building. Use the various free and paid tools that are available. Then start using your chosen keywords when creating new content and designing your website. Combine this with other local SEO efforts to ensure your business ranks well in the search engines, and you should be on your way to success.
Conclusion
Local keyword research is an advanced keyword research tactic that can be tedious but worth it if done correctly.
Knowing your website's metrics, your competition's metrics, and how to find local keywords for your business will help you know which keywords will benefit your business to show up in Google searches. If you perform keyword research for local businesses using the abovementioned strategy, you will gain new customers for your small business.
FAQs
What is local keyword research?
Local keyword research aims to identify relevant keywords people use when searching online for businesses like yours.
How do I research keywords for local SEO?
It's essential to use the right tools. After all, if potential customers can't find you in your area, you're missing out on a lot of business. You've made a good start with Google Keyword Planner and Moz's Keyword Planner. Then there's competitive analysis, looking at the SERPs to see what's ranking and using autocomplete.
How do I find the best local keywords?
There are some things to consider when searching for local keywords. Consider what your customers might search for to find your business and brainstorm. Then do a local keyword search using tools like Google Autosuggest or People Also Ask. You can also look at the SERPs and search for keywords.
Our team is constantly providing new features to give you better data. There are also several keyword research tools at SeoBea.You know what you need, but you don't know how to get it. Our SEO specialists hear that repeatedly from SEO clients who contact SEO Bea.
Enjoyed this blog post? For more please visit SeoBea