Understanding the Basics of Search Engine Optimization and Why it Matters for Your Website
Today's consumers rely upon search engines to help them find whatever, from restaurant recommendations to B2B software providers. This means that whatever your business offers, your target audience is likely to search for services or products similar to yours on search engines like Google. If you want to attract them to your website, you need to do some Search Engine Optimization.
However, if you've spent a lot of time researching your digital marketing options, you've probably already heard about them. However, once you've accepted this principle, the next question is how to do Search Engine Optimization.
That's why, in this article, we're going to explain precisely what makes SEO so important, as well as some of the SEO techniques and tools you can use to increase your online visibility.
An Introduction To Search Engine Optimization (SEO)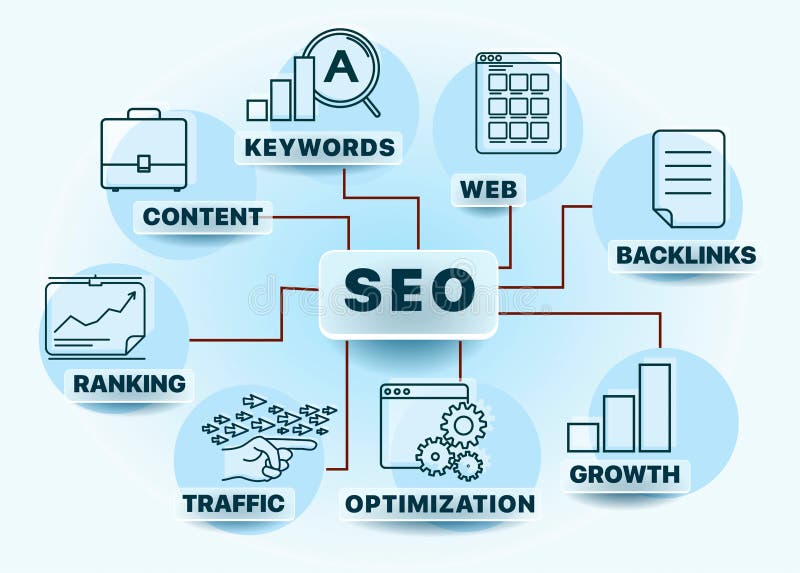 SEO is a strategy for boosting your website's ranking in search engine results. It involves identifying the keywords and phrases your target audience uses when searching for products or services similar to yours and then ranking well in those searches.
8 Reasons Why Your Website Needs SEO Optimization
Today, SEO is a vital part of any effective marketing strategy. But to fully demonstrate its importance, let's look at a few reasons why your website needs SEO optimization.
1. It Can Help You Build Your Brand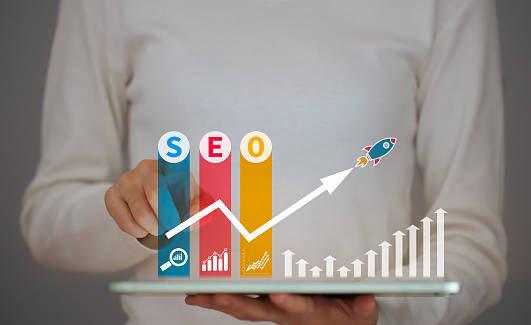 Although branding is frequently considered, a more traditional marketing strategy and SEO fall into the digital category; both involve similar steps.
To build a brand, you need to consider what you offer and what others say about it. And when you look at the steps to optimize a website, the factors are similar. You need to create content relevant to the needs and interests of your target audience and then find ways to get links to that content from other websites.
When developing your SEO strategy, you can select keywords and create content that matches your brand's image by keeping this relationship in mind. Your online visibility will reflect your ideal branding – and help you develop it with your target audience.
2. An Optimized Website Earns More Traffic
Externally, the objective of SEO optimization is to boost your site's ranking in search results. But beyond that, the purpose of high rankings is to attract more visitors – and ideally convert those visitors into customers and potential customers. And in case you're wondering: It works.
If you want to attract more users to your website, SEO is the best way to achieve that goal.
3. SEO Doesn't Require You To Pay For Ad Space
Among the most significant advantages of SEO is that it does not involve paying for advertising space. Think about how traditional advertising campaigns work.
You specify a place where you want your brand to appear, whether on a specific radio station or TV channel or the web pages of a newspaper or magazine.
After that, you pay the company that owns that particular media for the placement. You can pay for your advertising for a certain period or a certain number of issues. Once this period has expired, your ad stops appearing – and stops producing results for your business.
If you are familiar with pay-per-click (PPC), you know that advertisers only pay when a user clicks on an advertisement and visits their site. This certainly gives them an advantage over traditional methods.
However, every visitor has a cost – and the moment an advertiser stops their campaign, they stop appearing.
4. It Helps Your Target Audience Find Your Site
SEO can help your business get in front of your target audience while actively searching for information. And considering how often consumers use search engines to find information about products and services, this is a great opportunity.
62% of consumers turn to search engines when they want to learn more about a new company, product, or service, and 41% use them when they're ready to make a purchase.
This means that if you want your company to be part of consumers' online search process, it should appear in search results for keywords related to the products or services you offer.
Additionally, according to the same study, 48% of consumers prefer to visit a company's official website to learn more.
So a solid online presence will help you achieve your marketing goals, but it will also allow your target audience to search and buy conveniently.
5. It Boosts Your Credibility And Authority
The internet has dramatically changed the method the sales process looks for many businesses.
Consumers today have access to many valuable resources that can help them learn about their options before speaking with a sales representative. And with Search Engine Optimization, you can become part of that learning process.
This is especially true if you combine SEO efforts with content marketing. When you create informative, valuable web content, you have the opportunity to develop trust and credibility with potential customers early in the prospecting phase.
First, the user finds your site by searching for information relevant to your industry and sees your resources in the search results. They then read that resource. If he likes it, he can share it with his friends and subscribe to your email listing. This is where the procedure slows down a bit.
This user may return to your site several times and read the content of your emails regularly over the following few months without taking action. And if you're utilized to the traditional sales procedure, this can be frustrating.
But with every piece of content they read, you're establishing your brand as a trusted, authoritative source of information. Then, when they're finally ready to buy or talk to a sales rep, they'll know exactly which company to contact – and they'll feel incredibly comfortable doing so after all the helpful information you've already provided for free.
6. It Can Help You Stay Ahead Of Your Competitors
You're not just working to improve your site's ranking in the results pages by optimizing your website, and you're also moving above your competitors.
Consider that the first result on any results page receives an average of 20.5% clicks. From there, the second result receives 13.32%, and the third receives 13.14%.
This means that as you move up the search results, you'll earn a higher percentage of clicks for your target keywords – and your competitors will earn less.
7. It Improves User Experience
Google's ultimate goal is to deliver the best possible results to its users.
That's why many algorithm updates focus on directing users to sites that deliver relevant content and a good user experience.
As a result, technical factors such as mobile-friendliness, user-friendliness, and site speed now play a much more significant role in ranking.
This means that optimizing your site may require a little more professional help, but it also means that you are continually improving the user experience that your site provides.
And when you consider the impact that user experience has on conversions, it can significantly impact your sales and your bottom line in the long run.
8. It's Easy To Measure
Among the most significant advantages of SEO is that you can measure virtually every aspect of your results.
Unlike traditional methods, which often rely on a correlation between ad campaigns and sales, it's easy to see the ROI of SEO.
Using tools like Google Analytics, you can track traffic, link sources, conversions, and other important metrics of your business.
You can accurately evaluate what's working and what's not and be confident that you're allocating your marketing budget to the methods that have the most significant impact on your most important goals.
How To Do Search Engine Optimization In 2022
The standard premise of SEO has always been the same: to improve your position in search results. However, because Google is constantly updating its algorithm, the exact steps required to achieve this goal change over time.
Even though the basic idea remains the same, there are some things you should keep in mind when optimizing your website in 2022
Focus On The User
Google's algorithm updates are virtually impossible to predict. The company keeps the changes it makes to its algorithm very secret – sometimes even after they've been made.
However, each update has one thing in common. They are designed to help the search engine provide the best possible results to users. So when working to improve your website, always remember to put the user first.
Choose topics relevant to their requirements, write valuable and straightforward content, and make sure your website is easy to navigate and use.
That way, you may not be able to predict what Google will do next, but you'll be working with the same objective in mind – and that can only be to your benefit.
Use Keyword Optimization
search engines have used keywords to determine the ranking of web pages from the very beginning, and they are still an essential factor today.
Optimize Your Site For The Mobile-First Index
Among the most significant changes in the way people surf the internet in recent years is the devices we use to access online content.
In the early days of Search Engine Optimization (SEO), the only way to access search engines was through a desktop computer.
Nowadays, more and more users are browsing on smartphones, tablets, and other devices.
Essentially, Google has always indexed and ranked websites based on how they appear on a desktop computer. This means that their results usually reflect desktop users' best pages, which makes sense if these users make up the majority of their target audience.
However, if these pages do not perform well on smartphones, they provide mobile users with a poor user experience.
Google has reversed the process to keep up with the growing number of users accessing online content via smartphones, tablets, and other devices.
With this shift, they have started to rank websites based on the best results for mobile users.
This means that if a website doesn't perform well on a smartphone, its ranking will suffer – even if it appears in the desktop results.
Get Started Today With SEO Bea
If you want to hire someone to manage your SEO or digital media campaign, contact us to see whether we can help. We'll also tell you about our various services to know what we can offer and how we might be best suited to meet your needs.